Diversity: What people, grain sorghum have in common
To society, the word means racial, ethnic and cultural differences. To scientists interested in biological diversity, the meaning is no different.
So assembling Hispanic, African-American and Caucasian students and professors to examine the genome of grain sorghum, and tap into the collection of 40,000 different varieties from around the world, seems like the sensible thing to do.
Outreach to under-represented groups in hopes of attracting new scientists is part of a $2 million sorghum genome grant, funded under the Plant Genome Project of the National Science Foundation, recently awarded to a team led by Dr. Patricia Klein, Texas Agricultural Experiment Station researcher at Texas A&M University's Institute for Plant Genomics and Biotechnology.
Klein and co-investigators Dr. John Mullet and Dr. Robert Klein will work with Dr. Tineke Sexton at Houston Community College to teach aspiring students how to generate and analyze genetic fingerprints on the sorghum varieties and to present their findings in various scientific arenas. Mullet is the institute's director and Robert Klein is a U.S. Department of Agriculture-Agriculture Research Service scientist.
"We need all the talent we can get in the sciences," said Mullet, himself once a liberal arts major with hopes for a law degree until a biology class grabbed his interest.
Here's how it will work. Klein, Klein and Mullet will train Sexton in their labs at Texas A&M. Sexton, in turn, will train HCC students to extract DNA and fingerprint a subset of lines from the 40,000-variety sorghum collection, using funds from the grant to help set up labs at HCC. The sorghum team also will give guest lectures to Sexton's classes in Houston, and the Internet will be used to keep the students and faculty connected.
Since the Plant Genome Research Project began in 1998, NFS has awarded some $375 million to 120 projects. Over the last decade, Mullet noted, NSF has emphasized trying to integrate research with education and training.
"The makeup of the Houston Community College System is exactly the demographics that we needed to tap into, and their enrollment is about the same as here at Texas A&M," Patricia Klein said. "That made the connection for us."
HCC awards associate degrees to one of the most diverse student bodies in the country, according to Patricia Klein. Its 50,000 students are 23 percent African-American and 36 percent Hispanic.
The sorghum team had been grappling with how to interest a diverse set of college students to participate in their research when Sexton, a former doctoral student of Mullet's, called with a plea. Sexton, a native of The Netherlands now teaching at HCC, was looking for her former professor's support on a grant she sought to help engage her students in science.
Out of the $1.9 million overall grain sorghum genome project, therefore, the team carved out some $200,000 to work with the Houston college's undergraduates. Mullet said the grant will be augmented with funds from the Heep Foundation as well.
Patricia Klein hopes to see "excitement from the students who realize the potential." She said the project will "put a face with a name" as students get to work with researchers on the high-profile genome project.
"I would hope that some who are involved with this project at the community college will want to stay in science," she said. "And those who come to Texas A&M would be able to come to work in our labs here as well."
That connection would benefit not only the students but the researchers who acknowledged that finding students who want to work in science labs can be difficult.
Work by the students will have a major impact on the grain sorghum research. Grain sorghum is grown throughout much of the world and is important both as livestock feed and for human consumption. Genes for a trait of major importance – drought resistance – will be the focus of the overall project which will take about four years, Mullet said.
Media Contact
Kathleen Phillips
Texas A&M University
All news from this category: Agricultural and Forestry Science
Back to the Homepage
Latest posts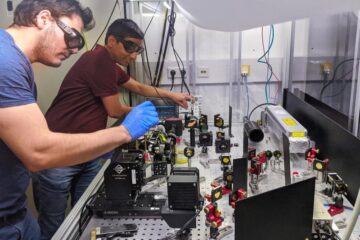 Innovations through hair-thin optical fibres
Scientists at the University of Bonn have built hair-thin optical fibre filters in a very simple way. They are not only extremely compact and stable, but also colour-tunable. This means…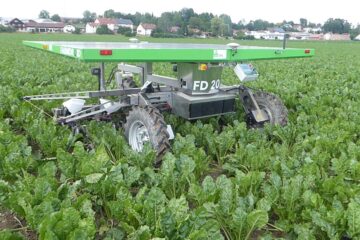 Artificial intelligence for sustainable agriculture
ZIM cooperation network on AI-based agricultural robotics launched The recently approved ZIM cooperation network "DeepFarmbots" met virtually for its official kick-off on November 25. The central goal of the network…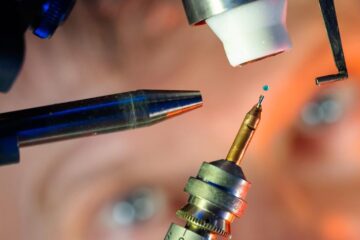 Teamwork in a molecule
Chemists at the University of Jena harness synergy effect of gallium Chemists at Friedrich Schiller University Jena have demonstrated the value of "teamwork" by successfully harnessing the interaction between two…