Squirrel invasion sows seeds of change for future forests
As squirrels gather nuts for winter, they also plant the seeds of future forests — but the different ways squirrel species hoard nuts, coupled with changes in squirrel populations, may significantly alter the course of forest regeneration, according to a Purdue University study.
The study examined differences in the hoarding behavior of red squirrels and gray squirrels in west-central Indiana. The researchers used that information to develop a model that predicts how these differences may influence germination, or sprouting, of black walnut trees, a major component of the central hardwoods forest and the food of choice for both species.
"This is the first study I'm aware of that's explicitly looked at how two different species and their behavioral characteristics could influence forest regeneration," said Rob Swihart, professor of wildlife ecology.
In the study, Swihart and his colleague Jake Goheen, a former Purdue student now at the University of New Mexico, predicted that seven times as many walnuts germinate when gathered by gray squirrels compared to those hoarded by red squirrels.
"If our results are widely applicable, the processes by which trees propagate will be significantly altered as more red squirrels move into the landscape," Goheen said.
Unlike gray squirrels, red squirrels are not native to Indiana and only began to spread throughout the state within about the past century. At the same time, the number of gray squirrels in forests began to decline as more forest habitat was converted for agriculture, he said.
The problem with this shift in species is that gray squirrels and red squirrels don't store nuts and seeds in the same way, and they play different roles in the forest community, Goheen said.
Gray squirrels use what ecologists call "scatter hoarding," in which they bury single nuts, such as acorns and walnuts, in numerous locations.
Being a bit squirrely, gray squirrels seldom remember where they bury every nut. This ensures that some nuts remain in the ground to germinate the following spring.
"Scatter hoarding by gray squirrels is important to the germination success of these nuts," Swihart said. "They're buried, so they don't dry out, and they're placed in a location suitable for germination, so they're able to sprout and grow."
But that's not the case with nuts gathered by red squirrels, Swihart said. This species practices "larder hoarding," in which individuals collect nuts and store them in large piles above the surface.
"Larder hoards are basically death traps for seeds," Swihart said. "Unlike gray squirrels, it is very unlikely that red squirrels will aid in the dispersal and germination success of the tree species that we have here in the central hardwoods region. Red squirrels just aren't wired that way."
While ecologists aren't sure why the red squirrel's range expanded into Indiana from its native coniferous forests, Swihart and Goheen believe changes in the state's landscape over the past century have helped red squirrels gain a foothold.
"The red squirrel is a symptom of an environmental problem more than a cause," Goheen said. "Red squirrels have only been able to invade here because of widespread fragmentation of forested land cleared for agriculture."
The gray squirrel, the bane of many a backyard birdfeeder, is actually a forest dweller that is highly sensitive to forest fragmentation and habitat loss, Swihart said.
"It comes as a surprise to many people, but the gray squirrel is very much a forest species," Swihart said. "One of the real enigmas associated with gray squirrels is if they're so sensitive to habitat fragmentation, why do we have them all over college campuses and in our backyards?"
It turns out gray squirrels just aren't too bright when it comes to avoiding predators.
"Gray squirrels tend to do very well in places where predators are absent, like campuses and suburban neighborhoods, but they just aren't as vigilant and wary of predators as other squirrel species are, and that can get them into trouble in other settings," Swihart said.
That kind of trouble becomes apparent when gray squirrels try to travel across the agricultural fields that separate many of the small patches of remaining forest throughout Indiana.
Further confounding the topic of forest regeneration is Indiana's history of fire suppression.
"While squirrels play an important role, they're not the sole driving force behind regeneration of trees like oaks, hickories and walnuts," Swihart said. "The problem is that we've suppressed disturbances, like fires, which these species depend on to periodically make room for new trees to sprout up.
"The issue now is that gray squirrels are absolutely essential if we're going to have regeneration in the absence of disturbance. They provide the only mechanism by which acorns and other nuts can get far enough away from the shade of the parent tree to have a chance of succeeding."
The continued regeneration of the central hardwoods forest depends in part on maintaining a healthy gray squirrel population — not on college campuses, but in forests. To achieve that goal, Swihart suggests making simple changes in land-use practices.
"We need to recognize that the extent to which we've altered the landscape so far has really had an effect," he said. "By doing little things, such as ensuring that we have better connectivity between our forest patches, we can augment the number of species of wildlife we help in the end."
The study, published in the September issue of the Canadian Journal of Zoology, was funded through the American Society of Mammalogists, the American Wildlife Research Foundation, the Indiana Academy of Sciences, Purdue University and Sigma Xi.
Writer: Jennifer Cutraro, (765) 496-2050, jcutraro@purdue.edu
Sources: Rob Swihart, (765) 494-3566, rswihart@fnr.purdue.edu
Jake Goheen, (505) 277-1297, jgoheen@unm.edu
Media Contact
Jennifer Curtraro
Purdue News
All news from this category: Agricultural and Forestry Science
Back to the Homepage
Latest posts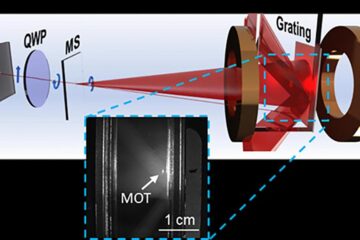 Bringing atoms to a standstill: NIST miniaturizes laser cooling
It's cool to be small. Scientists at the National Institute of Standards and Technology (NIST) have miniaturized the optical components required to cool atoms down to a few thousandths of…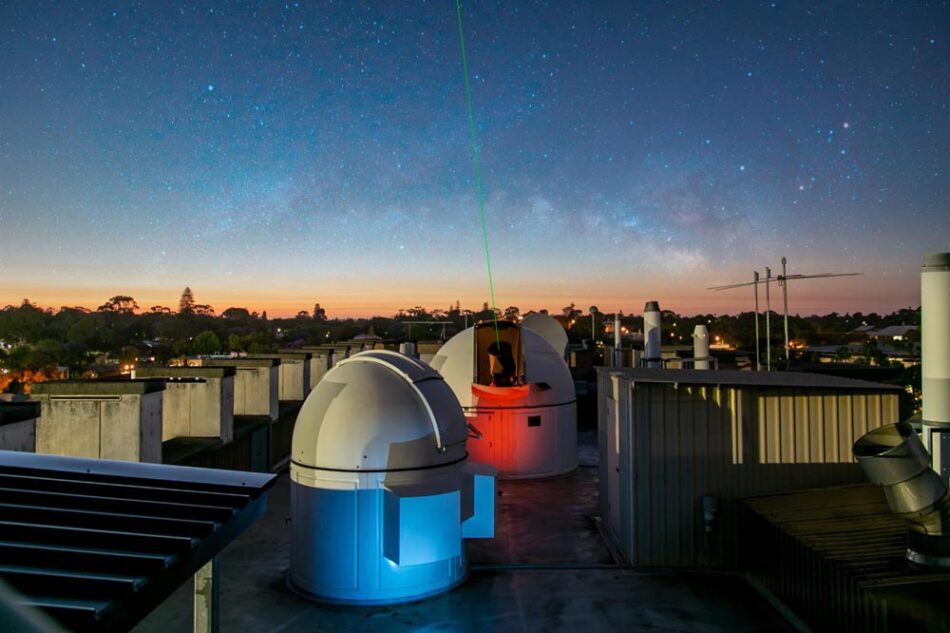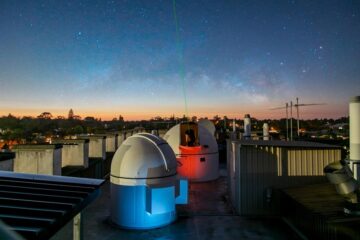 Record-breaking laser link could help us test whether Einstein was right
Scientists from the International Centre for Radio Astronomy Research (ICRAR) and The University of Western Australia (UWA) have set a world record for the most stable transmission of a laser signal through…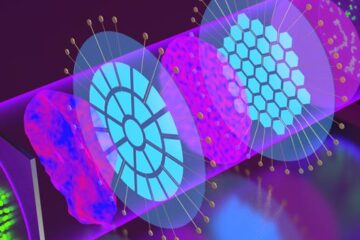 Adaptive optics with cascading corrective elements
A cascaded dual deformable phase plate wavefront modulator enables direct AO integration with existing microscopes–doubling the aberration correction range and greatly improving image quality. Microscopy is the workhorse of contemporary…