Down and dirty: Airborne ozone can alter forest soil
The industrial pollutant ozone, long known to be harmful to many kinds of plants, can also affect the very earth in which they grow.
Researchers at Michigan Technological University and the North Central Research Station of the USDA Forest Service have discovered that ozone can reduce soil carbon formation – a measure of the amount of organic matter being added to the soil. Their findings are published in the Oct. 16 issue of the journal Nature.
The scientists exposed forest stands to increased levels of two atmospheric pollutants, ozone and carbon dioxide. Soil carbon formation dropped off dramatically in the plots fumigated with a mix of ozone and carbon dioxide compared to carbon dioxide alone.
"This research shows that changes in atmospheric chemistry can cascade through the forest and affect soils," says Dr. Kurt Pregitzer, a coauthor of the Nature paper and a professor in Michigan Tech's School of Forest Resources and Environmental Science. "Reductions we have observed in plant growth under elevated ozone appear to result in similar reductions in soil carbon formation."
The findings could have implications for the health of forests in areas with high levels of ozone, says Dr. Wendy Loya, the lead author of the paper and a postdoctoral research scientist at Michigan Tech. "Under normal conditions, forest litter, which is made up of fallen leaves, twigs and dead roots, decomposes and releases carbon that is then stored in the soil," she says. "Under conditions of elevated ozone, the amount of soil carbon formed is reduced."
Because increased carbon dioxide tends to cause plants to grow more quickly and take in more carbon from the atmosphere, some scientists and policymakers have speculated that forests could become "carbon sinks," absorbing carbon dioxide and mitigating its greenhouse effects.
However, the soil in the plots exposed to an ozone/carbon dioxide mixture gained only half the carbon as plots fumigated with carbon dioxide alone. Thus, plants and soils may be less able to clean the air of excess carbon dioxide when ozone levels are high.
Ozone pollution occurs at levels known to be toxic to both plants and people in many parts of the United States and throughout the world. It is formed when chemicals produced by burning fossil fuels and from industrial processes react in the presence of sunlight and warm temperatures.
###
In addition to Loya and Pregitzer, other coauthors of the Nature article, "Reduction of Soil Carbon Formation by Tropospheric Ozone Under Elevated Carbon Dioxide," are Dr. John King, an assistant professor of ecosystems at Michigan Tech; and research ecologist Dr. Christian Giardina and ecologist Noah Karberg of the USDA Forest Service.
This research was supported by the US Department of Energy's Office of Science (BER: Program for Ecosystem Research and National Institute for Global Environmental Change), the USDA Forest Service (Northern Global Change and North Central Research Station), the National Science Foundation (DEB, DBI/MRI), and the USDA Natural Research Initiatives Competitive Grants Program.
The four-year study was conducted at Aspen FACE (Free-Air CO2 Enrichment), the world's largest, open-air climate-change research facility. Located in Rhinelander, Wis., Aspen FACE opens a window on the future of our northern forests and is the only FACE site where scientists can study the impact of the greenhouse gases carbon dioxide and ozone on forest ecosystems. For more information on Aspen FACE, contact its director, Dr. David Karnosky, karnosky@mtu.edu.
Aspen FACE is funded jointly by the Department of Energy's Office of Science Program for Ecosystem Research and National Institute for Global Environmental Research; the National Science Foundation; Global Change Program, USDA Forest Service; North Central Research Station, USDA Forest Service; Michigan Technological University; the USDA National Research Initiative Program; Brookhaven National Laboratory; and Natural Resources Canada.
Media Contact
Marcia Goodrich
EurekAlert!
All news from this category: Agricultural and Forestry Science
Back to the Homepage
Latest posts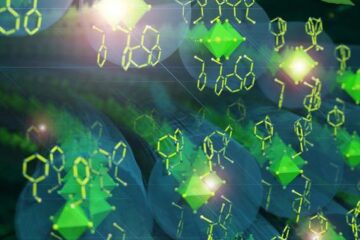 Just a few atoms thick: New functional materials developed
Using the smallest "construction set" in the world, a research team from the universities of Marburg, Giessen and Paderborn is designing new materials for computer chips, light-emitting diodes and solar…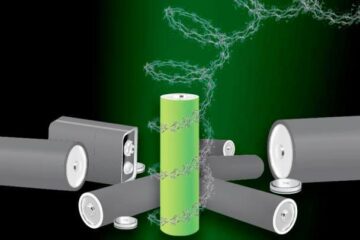 Researchers develop new metal-free, recyclable polypeptide battery
– that degrades on demand … This could result in battery production moving away from strategic elements like cobalt. The introduction of lithium-ion (Li-ion) batteries has revolutionized technology as a…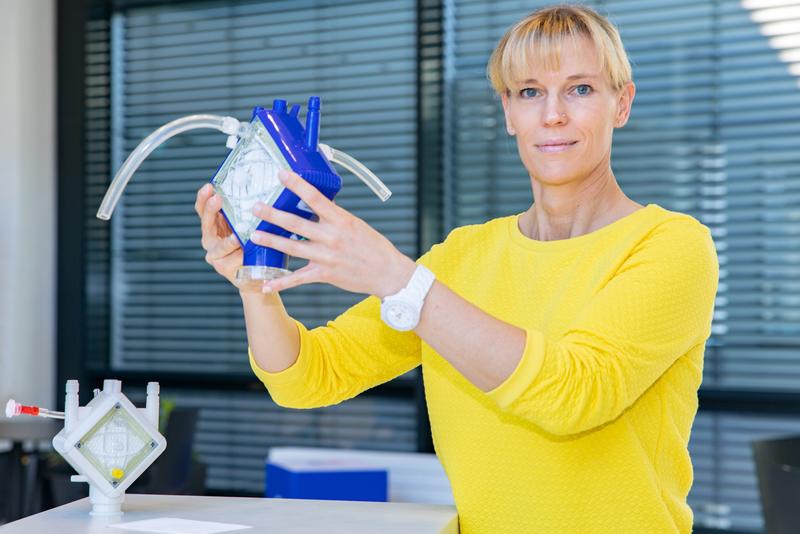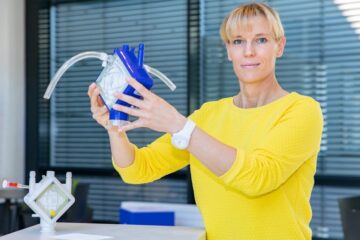 Artificial lungs as organ replacement
DFG priority program funds four MHH projects with 1.6 million euros. For people with severe lung diseases, transplantation of a healthy organ is often the only chance of survival. But…