Effect of diet in cattle on N and P emissions to the environment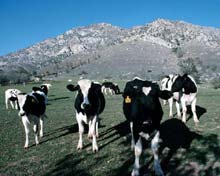 Over the last decade the market has had a tendency to value food products that are healthy and safe and encourage healthy lifestyles, with the added parameter that their associated production processes are environmentally sound. In the case of systems of cattle production the current and future aim is the obtaining of a quality product within an environmentally and economically sustainable framework.
Both objectives ultimately depend on animal feeding. The composition of the diet can have repercussions both on the product quality and on the effect the system of production has on the environment; and in such a way that we can approach these objectives manipulating the general composition of the diet.
Basing ourselves on the principle that "we are what we eat" and translating it to animal production systems, we can assume that diet changes are related to changes in the quality of the product and in the environmental impact of the production process itself. It is well known that vegetable protein is poorly taken advantage of by animals, given that a large part of the Nitrogen is excreted to the surroundings. Thus, for cattle, the efficiency of conversion of vegetable protein to animal protein is less than 20% for meat and 25% for milk. Cattle farmers will have to consider new feeding strategies which take into account long- and short-term effects on the environment. All this will lead to high quality agroenvironmental systems which will confer greater commercial value to the products derived.
An increase in the efficiency of animal protein production, whether for milk or meat, would imply a positive result by diminishing nitrogen contamination into the surroundings. A similar evaluation can be made concerning Phosphorous. Such management in animal production involves both optimising the feed diet to the needs of the herd as well as identifying the residues thus produced. These can be reused on the farm itself in a sustainable way, i.e., minimally interfering with the N, P and C cycles.
To this end the Neiker Department of Agrosystems and Animal Production has initiated a project which aims to study the effect of different levels of feeding of milk cattle on the quality of the milk, on the composition of excreted material, and on the emission of greenhouse-effect gases (CO2, N2O and CH4). Sampling of a representative number of cattle farms in Bizkaia is currently being carried out. After these trials the idea is to assess the levels of efficient use of N and P using different methods and production levels. Thus, parameters about the most suitable feed strategies can be obtained in order to achieve quality products and minimise the impact of cattle farming on the environment.
Notes
Researchers: Merino P, Martinez J, Rosell M, Ruiz R, Garro J, Nafarrate L, Pinto M
Contact :
Pilar Merino Pereda
NEIKER AB
pmerino@neiker.net
(+34) 94 4034328
Media Contact
Garazi Andonegi
Basque research
Alle Nachrichten aus der Kategorie: Agricultural and Forestry Science
Zurück zur Startseite
Neueste Beiträge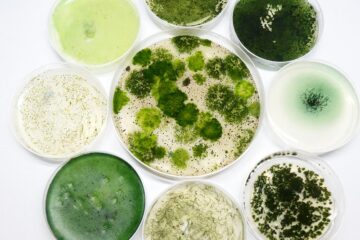 Cyanobacteria: Small Candidates …
… as Great Hopes for Medicine and Biotechnology In the coming years, scientists at the Chair of Technical Biochemistry at TU Dresden will work on the genomic investigation of previously…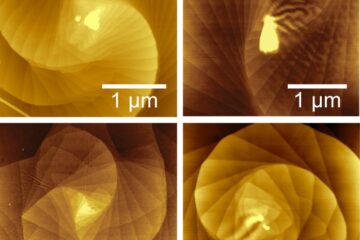 Do the twist: Making two-dimensional quantum materials using curved surfaces
Scientists at the University of Wisconsin-Madison have discovered a way to control the growth of twisting, microscopic spirals of materials just one atom thick. The continuously twisting stacks of two-dimensional…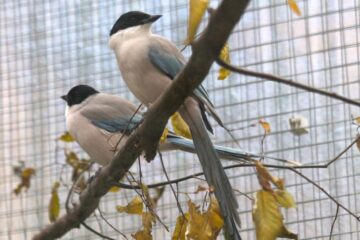 Big-hearted corvids
Social life as a driving factor of birds' generosity. Ravens, crows, magpies and their relatives are known for their exceptional intelligence, which allows them to solve complex problems, use tools…