Smart Polymer For The Lawn
Researchers of the Bochvara All-Russian Scientific Research Institute for Inorganic Materials, supported by the International Scientific and Technical Center have developed new tilth technology, which allows to get rid of radioactive or poisonous dust, to transform dust-forming slag-heaps into green lawn and even to grow forest in the desert.
The technology is based on the polyelectrolytes developed by chemists of the Lomonosov Moscow State University. The polyelectrolytes are polymers, the chains of which carry different charges. "When the polymers contact, they combine strongly with each other, explains Academician Kabanov, one of the authors of the development. This is their first advantage, and the second one is that they are capable of joining to any specks of dust, as the specks' surface always carries electric charge. If the soil is tilled by polyelectrolytes, they will form a solid crust". The crust will contain nubbins of soil, grains of sand, and various small and fine specks of dust get combined together by adhesive polymeric filaments resembling the spider''s web. Such crust lets the air through excellently and it is even capable of accumulating moisture, that is why the seeds contained in the crust get into microhotbed conditions and germinate well.
The major challenge in developing the technology is that polyelectrolytes, when located in the same solution, react immediately and precipitate. That is why the soil is to be initially tilled by the solution of the first polymer and then by the solution of the second one. "This technology cannot be applied when large areas are tilled from helicopters, says Sergei Mikheikin, leader of the effort. The task was set up as follows: create one-pass tillage technology. We have succeeded in finding the way out – some salt was added to the solution".
As a matter of fact, the ions, into which the salt molecule dissociates, combine with electric charges of polyelectrolyte chains and block them. When diluted, for instance, after the first rain, ions of salt get washed out, and the crust sets solid. Now the technology looks extremely simple: first, nitrate is dissolved in a barrel of water (nitrate will also serve as fertilizer for the plants vegetating from the crust), and then the powder of two polymers is dissolved in the barrel. After the lot of soil is watered by this solution, no dust will flow up out of it – this is important for dust-forming slag-heaps at the mining and chemical plants, and for areas of radio-active contamination. Similarly, a sand-dune will be stopped in the desert. The technology has been tried at the Chernobyl accident location, in the salt desert in place of the Aral Sea, where the researchers transplanted saxauls at the experimental allotments, and also in the areas of terrestrial nuclear weapons tests in the USA.
Contact: Victor Kabanov, kabanov@genebee.msu.ru
Media Contact
Sergey Komarov
Informnauka Agency
Alle Nachrichten aus der Kategorie: Agricultural and Forestry Science
Zurück zur Startseite
Neueste Beiträge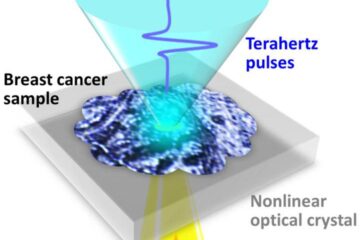 Key breakthrough towards on-site cancer diagnosis
No stain? No sweat: Terahertz waves can image early-stage breast cancer without staining. A team of researchers at Osaka University, in collaboration with the University of Bordeaux and the Bergonié…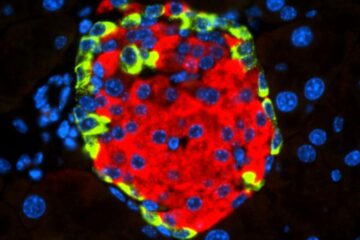 A CNIO team describes how a virus can cause diabetes
It has recently been described that infection by some enteroviruses – a genus of viruses that commonly cause diseases of varying severity – could potentially trigger diabetes, although its direct…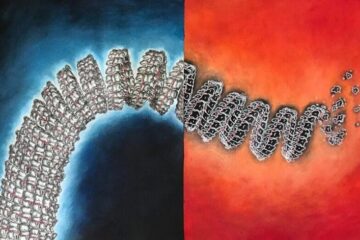 Targeting the shell of the Ebola virus
UD research team looking at ways to destabilize virus, knock it out with antivirals. As the world grapples with the coronavirus (COVID-19) pandemic, another virus has been raging again in…