Seed dormancy may hold the key to fighting weeds
Researchers are studying rice genes as a model to understand germination
Weeds flourish in agricultural, urban, and natural settings because they have certain characteristics, such as seed dormancy, that provide for their persistence. Dormant weed seeds in the soil avoid exposure to control practices that target emerging weed seedlings.
Scientists from the USDA-Agricultural Research Service and North Dakota State University, Fargo, ND, are focusing their research on understanding seed dormancy in wild oat, a serious weed worldwide. Since the wild oat genome is too large to perform map-base cloning of the dormancy and germination genes, these researchers investigated rice, with its small genome and many genetic resources, as a model system to identify and clone seed dormancy genes from grasses.
These researchers investigated the inheritance of seed dormancy in weedy strains of rice. As a first step, researchers cross-pollinated dormant weedy strains of rice with non-dormant domesticated strains to develop populations segregating for dormancy. Then they determined some classical genetic attributes, such as heritability associated with several populations segregating for dormancy.
"Our initial research demonstrated that weedy rice provides ideal gene resources to elucidate mechanisms of dormancy and to improve resistance to preharvest sprouting," said Dr. Xing-You Gu, a rice geneticist from China who collaborated on the project. Dr. Zong-Xiang Chen at Yangzhou University in China co-authored the study.
The study of the inheritance of seed dormancy in weedy rice was presented at the 7th International Workshop on Seeds in Salamanca, Spain in May 2002 and is published in the May-June issue of Crop Science.
Based on these initial investigations, the team developed a USDA-National Research Initiative competitive grant to further develop one of the populations with the goal of map-based cloning genes to regulate hull-imposed dormancy. The proposal was funded for three years beginning in July 2003.
Ultimately, Foley says he would like to see many seed dormancy genes cloned from rice so they can be used as probes to find similar genes in wild oat and crops like wheat and barley that are susceptible to preharvest sprouting.
Crop Science Journal, http://crop.scijournals.org published by the Crop Science Society of America is a peer-reviewed, international journal publishing original research in crop breeding, genetics, and cytology; crop physiology and metabolism; crop ecology, production, and management; seed physiology, production, and technology; turfgrass science; crop ecology, management, and quality; genomics, molecular genetics, and biotechnology; plant genetics resources; and pest management.
The American Society of Agronomy (ASA) http://www.agronomy.org, the Crop Science Society of America (CSSA) www.crops.org and the Soil Science Society of America (SSSA) http://www.soils.org are educational organizations helping their 10,000+ members advance the disciplines and practices of agronomy, crop and soil sciences by supporting professional growth and science policy initiatives, and by providing quality, research-based publications and a variety of member services.
Alle Nachrichten aus der Kategorie: Agricultural and Forestry Science
Zurück zur Startseite
Neueste Beiträge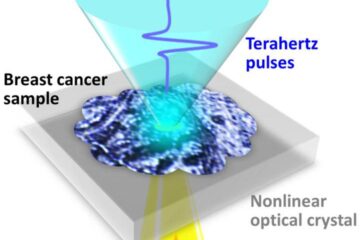 Key breakthrough towards on-site cancer diagnosis
No stain? No sweat: Terahertz waves can image early-stage breast cancer without staining. A team of researchers at Osaka University, in collaboration with the University of Bordeaux and the Bergonié…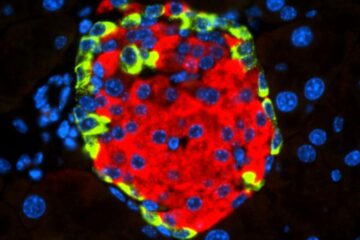 A CNIO team describes how a virus can cause diabetes
It has recently been described that infection by some enteroviruses – a genus of viruses that commonly cause diseases of varying severity – could potentially trigger diabetes, although its direct…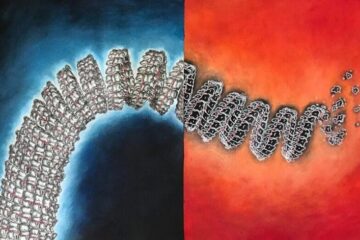 Targeting the shell of the Ebola virus
UD research team looking at ways to destabilize virus, knock it out with antivirals. As the world grapples with the coronavirus (COVID-19) pandemic, another virus has been raging again in…