New database unlocks virtual food environments
The results of twenty years of experiments into the behaviour of bacteria in foods are now freely available on the internet. In an international collaboration between the Food Standards Agency, Institute of Food Research and US Department of Agriculture, the database will help food safety and quality to be predicted quickly and free of charge.
"The behaviour of food poisoning pathogens and spoilage organisms has been intensely studied since the early 1980s in response to major food poisoning outbreaks. This has resulted in a huge volume of data on bacterial growth, survival and death under various food-relevant conditions", says Dr Jozsef Baranyi, Head of Computational Microbiology at the Institute of Food Research.
The new common database, called ComBase, already contains around 20,000 growth and survival curves and 8,000 records containing growth rates. For example, tests at IFR have shown that E. coli O157 survives extraordinarily well, even in acid conditions.
"It's like creating a virtual environment for every food we eat and for every food poisoning and food spoilage bacteria. You can create an environment by entering data such as the temperature, pH and salt content – all the parameters relevant to your food product during processing, distribution, storage and sale", says Dr Baranyi. "This will help industry to minimise processing while maintaining safety".
Chief Executive of the Food Standards Agency, Jon Bell, says, "This new international database is a valuable tool for anyone interested in the microbial safety and quality of food. Making this database freely accessible on the internet can only help to improve food safety, which is good news for consumers."
Alle Nachrichten aus der Kategorie: Agricultural and Forestry Science
Zurück zur Startseite
Neueste Beiträge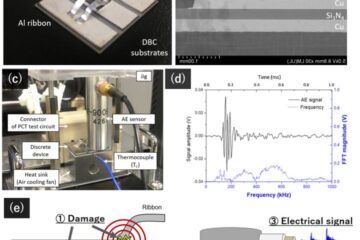 Detecting early-stage failure in electric power conversion devices
Researchers from Osaka University use non-destructive acoustic monitoring to identify the earliest stages of failure in silicon carbide power electronics, which will help in the design of more-durable power devices….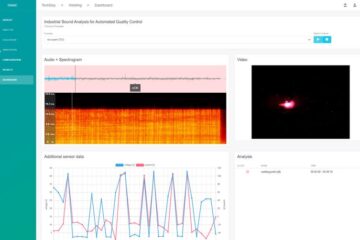 Build your own AI with ISAAC for error detection in production
Fraunhofer IDMT has developed a software tool for quality inspectors based on Artificial Intelligence (AI), which automates and simplifies the analysis of industrial sounds, for example in welding processes. Thanks…
BEAT-COVID – advanced therapy strategies against the pandemic
The present SARS-coronavirus-2 pandemic with all its effects on society – both health and economic – highlights the urgency of developing new therapies for COVID-19 treatment. At the same time,…