Gene Researchers Close In On Nicotine's "Evil Cousin"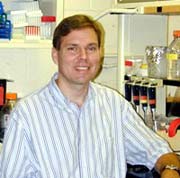 Nicotine isn't all bad, despite its addictive qualities and its presence in tobacco products, increasingly taboo in these health-conscious times. As a chemical compound, nicotine even has beneficial properties. It's used around the world as a relatively cheap, environmentally friendly insecticide, repelling bugs that attack tobacco and other plants, and – contrary to popular misconceptions – it is not a carcinogen.
Take a nicotine molecule and snip off a methyl group, though, and you've got nicotine's evil cousin: nornicotine. (A methyl group is one carbon and three hydrogen atoms.) This truncated version of nicotine, helped by certain tobacco-leaf microbes, converts to nitrosamines – potent carcinogens – during the tobacco-curing process. If researchers could find the genetic location of the enzyme that removes nicotine's methyl group, tobacco with little or no nornicotine would be possible.
That's the task of Dr. Ralph Dewey, professor of crop science in the College of Agriculture and Life Sciences at North Carolina State University. Working with select lines of Burley tobacco, he and his colleagues are trying to isolate the nicotine N-demethylase gene from among the 25,000 or so unique genes found in tobacco.
When they're successful, says Dewey, they'll have achieved several key goals. "One, we'll have created a large genomic database. Two, we'll have the tools needed to reduce the levels of harmful nitrosamines in Burley tobacco. And three, we'll develop information that could, perhaps, lead to alternate uses for this important North Carolina crop."
Tobacco's genome, however, is just now being investigated, so Dewey and fellow researchers at the Genome Research Laboratory on NC State's Centennial Campus are faced with a painstaking process of elimination. They do have a few clues, though. Nicotine changes to nornicotine when tobacco is "senescing" – getting old and turning yellow – so genes involved in the aging process are getting a close look. They also suspect that the chromosomal location of the culprit gene is "unstable," or prone to transposition or mutation, so such locations also warrant an interested eye. And if they can verify that the gene is of the type known as a "P450," they'll have narrowed their search to about 500 genes – which is progress in Dewey's line of work.
Dewey also has access to the Genome Research Lab's microarray technology, which automates and computerizes a process once done by hand. Capable of placing up to 5,000 genes on microscope slides and showing results on a high-resolution scanner, the high-tech tool is speeding the search for the unwelcome, nornicotine-triggering gene.
Funded in part by the Philip Morris Companies, Dewey's research is a modest but important part of the larger Tobacco Genome Project ongoing at NC State's Genome Research Lab. Recognizing the huge role that tobacco plays in North Carolina's – and other states' – economy, and the need to both reduce its toxic compounds and find more uses for the crop, Dewey and his colleagues methodically pursue their quarry in the daunting molecular realm. Their efforts are largely unheralded, and success – so far – is elusive. But the days of nornicotine, nicotine's ominous cousin, are probably numbered.
Alle Nachrichten aus der Kategorie: Agricultural and Forestry Science
Zurück zur Startseite
Neueste Beiträge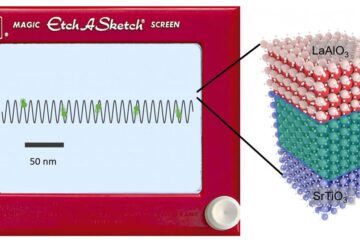 Pitt researchers create nanoscale slalom course for electrons
Professors from the Department of Physics and Astronomy have created a serpentine path for electrons. A research team led by professors from the Department of Physics and Astronomy have created…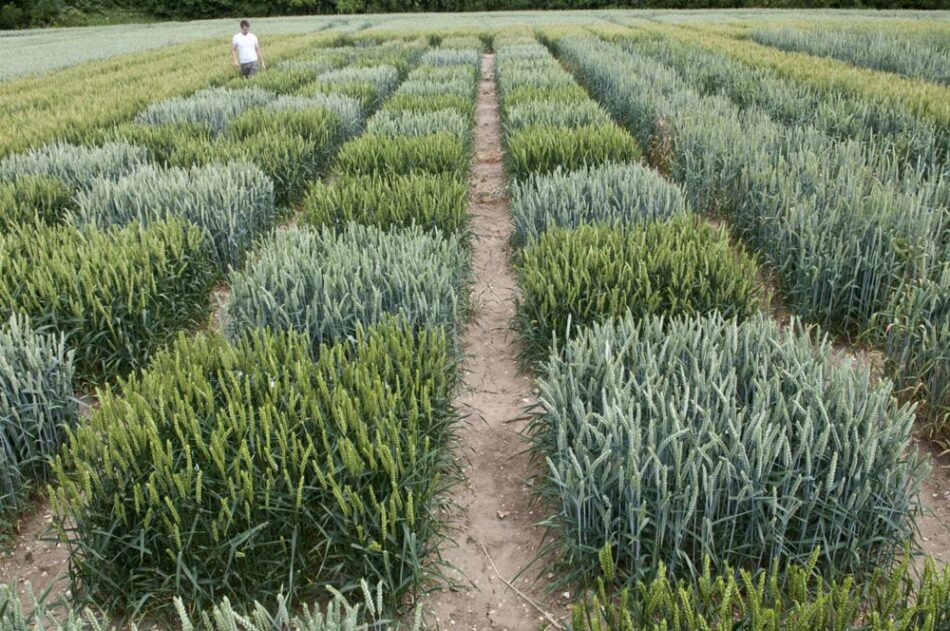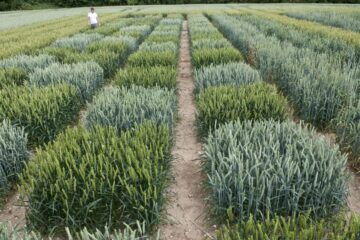 Novel haplotype-led approach to increase the precision of wheat breeding
Wheat researchers at the John Innes Centre are pioneering a new technique that promises to improve gene discovery for the globally important crop. Crop breeding involves assembling desired combinations of…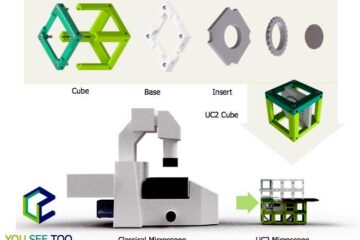 A microscope for everyone
Jena researchers develop open-source optical toolbox. The open-source system from the 3D printer delivers high-resolution images like commercial microscopes at hundreds of times the price. Modern microscopes used for biological…