agro.Connectrlp Creates a Network for the Agricultural Domain
The solution presented enables a farmer to create contract documents and transmit them to service providers and contract partners using the Internet. agro.Connectrlp will be presented in the Public Sector Parc in hall 9, booth C39/02 at the joint booth of the state of Rhineland-Palatinate.
Using agro.Connect rlp, it will be possible to include geographical data (aerial photographs, location and boundaries of cultivated areas) into agricultural documentation, administration, and business workflows, and exchange them. The crucial issue is the flexible usage of data that has been recorded once, and the avoidance of unnecessary multiple entries. To achieve this goal, the new technology dynamically combines geodata from the state government with user data from farm administration programs.
The architecture is based on the principle of data sovereignty: Farm data worth protecting remain under the farmer's control – a crucial prerequisite for the acceptance of this technology throughout the domain. agro.Connectrlp is being built on the basis of open standards (including XForms, ebXML, UBL, OGC, agroXML) and a service-oriented architecture (SOA); a prototype is being developed and a pilot project is taking place. First practical experiences have already been made; several software developing companies have already expressed their interest in agro.Connect rlp.
The project agro.Connect rlp is being carried out by Fraunhofer IESE and the Competence Center for Innovative Information Systems of the University of Applied Sciences Bingen together with the Service Center Rural Region Rheinhessen-Nahe-Hunsrück. It is funded by the Ministry for Economic Affairs, Transportation, Agriculture and Viniculture of the state of Rhineland-Palatinate. Other states will also be able to benefit from the developments initiated by the state of Rhineland-Palatinate.
Contact:
Dr. rer. nat. Frank Seelisch
Phone +49 (631) 6800 1002
Fax +49 631 6800-1099
frank.seelisch@iese.fraunhofer.de
Fraunhofer-Institut für Experimentelles Software Engineering IESE
Fraunhofer-Platz 1
67663 Kaiserslautern
Fraunhofer-Institute for Experimental Software Engineering
Fraunhofer IESE is one of the worldwide leading research institutes in the area of software and systems development. A major portion of the products offered by our collaboration partners is defined by software. These products range from automotive and transportation systems to telecommunication and telematics equipment, from information systems and medical devices to software systems for the public sector. Our solutions allow flexible scaling. This makes us a competent technology partner for organizations of any size – from small companies to major corporations.
Under the leadership of Prof. Dieter Rombach and Prof. Peter Liggesmeyer, the past decade has seen us making major contributions to strengthening the emerging IT location Kaiserslautern.
In the Fraunhofer Information and Communication Technology Group, we are cooperating with other Fraunhofer institutes on developing trend-setting key technologies for the future.
Fraunhofer IESE is one of 56 institutes of the Fraunhofer-Gesellschaft. Together we have a major impact on shaping applied research in Europe and contribute to Germany's competitiveness in international markets. The institute is officially a "Selected Landmark 2008" of the German-wide initiative "Germany – Land of Ideas".
Alle Nachrichten aus der Kategorie: Agricultural and Forestry Science
Zurück zur Startseite
Neueste Beiträge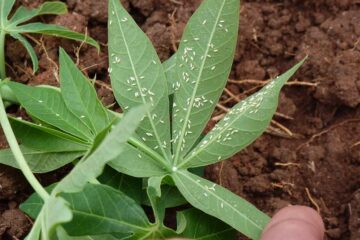 Surplus sugar helps whiteflies detoxify plant defenses
This pest insect uses sugar from its food to prevent the activation of the mustard oil bomb in cruciferous plants. Worldwide dreaded crop pest of hundreds of plant species Whiteflies…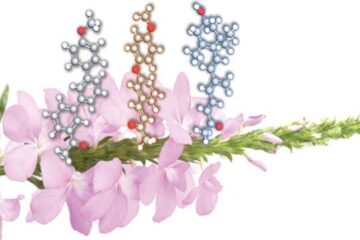 Copycat plant booster improves on nature
A molecule that can mimic the function of zaxinone, a natural growth-promoting plant metabolite, has been designed and fabricated by an international team led by KAUST and the University of…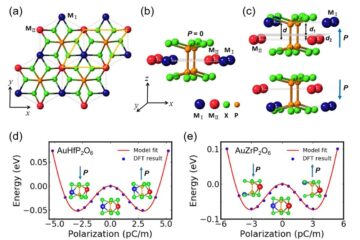 Discovery of large family of two-dimensional ferroelectric metals
It is usually believed that ferroelectricity can appear in insulating or semiconducting materials rather than in metals, because conducting electrons of metals always screen out the internal static electric field…