How DDT metabolite disrupts breast cancer cells
Michel Aubé and colleagues from Université Laval and Institut national de santé publique in Québec, Canada have published findings suggesting that DDT's main metabolite, 1,1-dichloro-2,2-bis(p-chlorophenyl)ethylene (p,p'-DDE), could increase breast cancer progression. They suggest a mechanism whereby p,p'-DDE opposes the androgen signalling pathway that inhibits growth in hormone-responsive breast cancer cells.
The team tested the effect of p,p'-DDE on the proliferation of CAMA-1 cells, a human breast cancer cell line that expresses the estrogen receptor alpha (ERa) and the androgen receptor (AR), either with or without physiological concentrations of estrogens and androgens. They also assessed p,p'-DDE-induced modifications in cell cycle entry and the expression of sex-steroid dependent genes including ESR1 and CCND1, the latter coding for a key protein involved in cell proliferation.
When estrogens and androgens were present in the cell culture medium, increasing concentrations of p,p'-DDE accelerated the growth of CAMA-1 breast cancer cells. p,p'-DDE had a similar effect on the proliferation of MCF7-AR1 cells, an estrogen responsive cell line genetically engineered to over express the AR. Adding the potent androgen dihydrotestosterone together with estradiol to the cell culture medium decreased the recruitment of CAMA-1 cells in the S phase and the expression of ESR1 and CCND1, by comparison with cells treated with estradiol alone. These androgen-mediated effects were blocked with similar efficacy by p,p'-DDE and the potent antiandrogen hydroxyflutamide.
"Our results suggest that in addition to estrogenic compounds, which have been the main focus of researchers over the past decades, chemicals that block the AR could favour breast cancer progression" says Pierre Ayotte, who is leading the research team.
Ayotte's team had previously linked concentrations of p,p'-DDE with tumour aggressiveness in women with breast cancer. They are now investigating the effect on breast cancer cell proliferation of a complex mixture of environmental chemicals, similar to that found in the blood of women, which comprises compounds with estrogenic and antiandrogenic activities.
All latest news from the category: Agricultural and Forestry Science
Back to home
Newest articles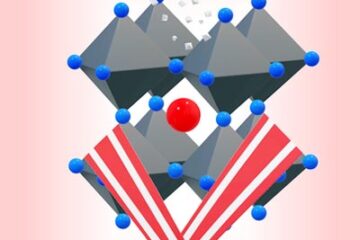 Perovskite solar cells soar to new heights
Metal halide perovskites have been under intense investigation over the last decade, due to the remarkable rise in their performance in optoelectronic devices such as solar cells or light-emitting diodes….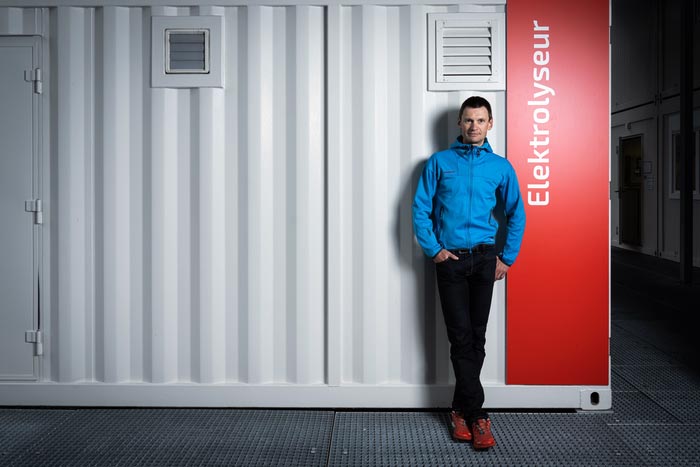 Blue hydrogen can help protect the climate
An international group of researchers led by the Paul Scherrer Institute and the Heriot-Watt University has carried out in-depth analyses of the climate impact of blue hydrogen. This is produced…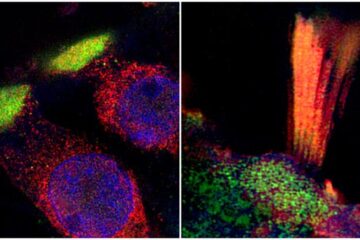 Genes associated with hearing loss visualised in new study
Researchers from Uppsala University have been able to document and visualise hearing loss-associated genes in the human inner ear, in a unique collaboration study between otosurgeons and geneticists. The findings…