New research reduces the incidence of mastitis in Norwegian cows
The goal of Dr. Whist's work was to reduce the incidence of the most common bacteria that cause mastitis in Norwegian dairy herds, Staphylococcus aureus and Streptococcus dysgalactiae, and to reduce the incidence of clinical mastitis (inflammation of the udder).
Through systematic milk sampling, and treatment and follow-up of animals with high cell counts in the milk (cows with an udder inflammation, but without symptoms), the incidence of the most common bacterium that causes mastitis in Norway, S. aureus, was strongly reduced, and clinical mastitis was reduced by 15%. Whist's studies showed that sealing off the teats and teat-dipping in disinfectant did not have the good preventative effects that were expected.
-Udder health in Norwegian dairy cows is good, compared to other countries, and the quality of milk delivered to factories in Norway is extremely good. Nevertheless, we still find S. aureus and S. dysgalactiae in a relatively high proportion of cows. Other mastitis-causing bacteria that are more common in other countries are very rare in Norway, says Anne Cathrine Whist.
Dr. Whist studied 213 herds. A systematic udder health control system was designed, where animals with high milk cell counts and with demonstrable S. aureus or S. dysgalactiae were put on antibiotic treatment and a period of non-milking. Both the farmer and treating veterinarian focussed on how available data could be utilised in preventative health work and together decided which animals should continue milking, which should be treated, and which should be sent to slaughter. The aim of this focus was to reduce the infection pressure in the herd and optimise milking routines and the function of the milking equipment.
The system was further developed and is now available to all dairy farmers on internet. The udder health control system ensures good milk production from healthy animals and places the cow in the best possible position to meet a new period of lactation (milking). The system is being developed as part of the udder health program of the Norwegian Cattle Health Services.
This doctorate has been a collaboration between TINE BA, the Norwegian Cattle Health Service, the Norwegian School of Veterinary Science, the Norwegian Research Council, Boehringer-Ingelheim, Akselsens Agenturer and DeLaval. The field work was done on 213 dairy herds in Rennebu, Meldal, and Nesset in Møre og Romsdal, and in Varhaug, Tu and Sandnes in Rogaland, in collaboration with 18 practising veterinary surgeons.
Cand. Med. Vet Anne Cathrine Whist defended her Ph. D. thesis on December 19 at the Norwegian School of Veterinary Science, with the title: "Production management using the Norwegian Health Periodical: a tool to eliminate Staphylococcus aureus and Streptococcus dysgalactiae."
All latest news from the category: Agricultural and Forestry Science
Back to home
Newest articles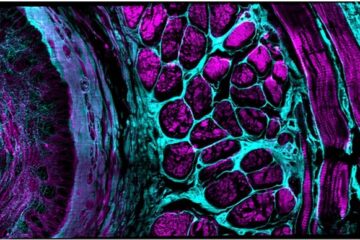 Enhancing the workhorse
Artificial intelligence, hardware innovations boost confocal microscope's performance. Since artificial intelligence pioneer Marvin Minsky patented the principle of confocal microscopy in 1957, it has become the workhorse standard in life…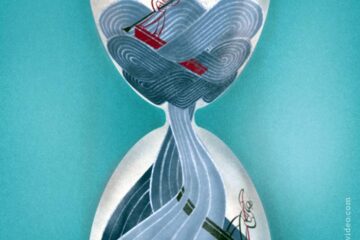 In the quantum realm, not even time flows as you might expect
New study shows the boundary between time moving forward and backward may blur in quantum mechanics. A team of physicists at the Universities of Bristol, Vienna, the Balearic Islands and…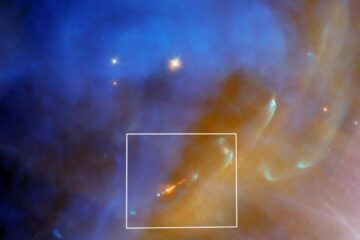 Hubble Spots a Swift Stellar Jet in Running Man Nebula
A jet from a newly formed star flares into the shining depths of reflection nebula NGC 1977 in this Hubble image. The jet (the orange object at the bottom center…