EMR Hosts European Meeting on Rosaceous Genomics Research
Forty delegates from nine European countries attended the highly successful meeting on the subject of Rosaceous Genomics research to consider how genetic knowledge across this plant family can help with crop improvement.
The Rosaceae includes many of the UK's important fruit crops and ornamentals – such as apple, pear, cherry, raspberry, strawberry, rowan and rose. Similarities between the crops at the molecular level mean that knowledge of agronomic genes and markers in one crop can now be a short-cut to finding them in another. Thus, for example, the wild strawberry, a small herbaceous plant with a short lifespan, can be used as a genetic model for not only the cultivated strawberry but also tree fruits such as apple and cherry.
Advantages include using molecular screening to detect the presence of resistance genes and using DNA fingerprints to identify plants in gene-bank collections which save both time and resources by reducing the need for expensive comparative trials.
Recent advances in all the important crops were presented. The three topics most discussed were the genes controlling flowering in strawberry, disease resistance genes in all rosaceous fruit crops and the genetics of self incompatibility in cherry, plum, almond and pear. These topics are important to plant breeders who are aiming to develop improved cultivars for these species that are more productive and less susceptible to diseases.
The meeting concluded with a discussion of plans for a European Rosaceous Genomics Initiative with a view to securing European funding for collaborative research.
Alle Nachrichten aus der Kategorie: Agricultural and Forestry Science
Zurück zur Startseite
Neueste Beiträge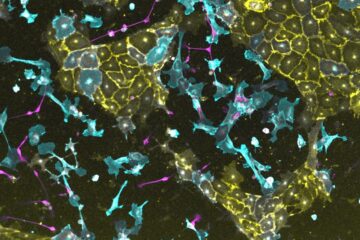 Customized programming of human stem cells
Induced pluripotent stem cells (iPS) have the potential to convert into a wide variety of cell types and tissues. However, the "recipes" for this conversion are often complicated and difficult…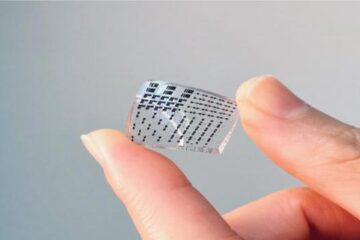 Electronic skin has a strong future stretching ahead
A material that mimics human skin in strength, stretchability and sensitivity could be used to collect biological data in real time. Electronic skin, or e-skin, may play an important role…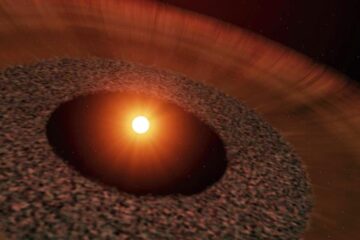 Fast-moving gas flowing away from young star caused by icy comet vaporisation
A unique stage of planetary system evolution has been imaged by astronomers, showing fast-moving carbon monoxide gas flowing away from a star system over 400 light years away, a discovery…