Measuring Calcium in Serpentine Soils
Research published this month in the Soil Science Society of America Journal shows that multiple measurement techniques are needed to accurately measure calcium content in serpentine soils.
To make these marginal growing lands productive, farmers must apply fertilizers to make up for missing nutrients like calcium. Over- and under-application of nutrients can both be harmful to the land and its crop yield. Accurate measurement of the available calcium in serpentine soils is vital to determining the fertilizer needed.
Serpentine soils are formed primarily from serpentinite rocks. These rocks are formed from pieces of the earth's mantle through a metamorphic process involving heat and water. Serpentine soils can be found throughout northern California.
Scientists at University of California, Davis tested five techniques for measuring calcium in serpentine soils: X-ray diffraction, electron microscopy, polarized and plane light petrographic microscopy, and elemental analysis of the whole rock. Researchers found that a combination of all these techniques was necessary to accurately identify and measure the calcium in serpentinite rocks.
Researcher Donald McGahan said "The non-serpentinite rock bodies included in the serpentinite landscape and, to a lesser extent, calcium-bearing accessory minerals in the serpentinite rock have the potential to act as a landscape fertilizer."
The full article is available for no charge for 30 days following the date of this summary. View the abstract at http://soil.scijournals.org/cgi/content/abstract/72/3/838.
Soil Science Society of America Journal, http://soil.scijournals.org, is a peer-reviewed international journal published six times a year by the Soil Science Society of America. Its contents focus on research relating to physics; chemistry; biology and biochemistry; fertility and plant nutrition; genesis, morphology, and classification; water management and conservation; forest, range, and wildland soils; nutrient management and soil and plant analysis; mineralogy; and wetland soils.
The Soil Science Society of America (SSSA) is a progressive, international scientific society that fosters the transfer of knowledge and practices to sustain global soils. Based in Madison, WI, and founded in 1936, SSSA is the professional home for 6,000+ members dedicated to advancing the field of soil science. It provides information about soils in relation to crop production, environmental quality, ecosystem sustainability, bioremediation, waste management, recycling, and wise land use.
SSSA supports its members by providing quality research-based publications, educational programs, certifications, and science policy initiatives via a Washington, DC, office. For more information, visit http://www.soils.org.
SSSA is the founding sponsor of an approximately 5,000-square foot exhibition, Dig It! The Secrets of Soil, opening July 19, 2008 at the Smithsonian's National Museum of Natural History in Washington, DC.
Media Contact
Sara Uttech
Newswise Science News
All latest news from the category: Agricultural and Forestry Science
Back to home
Newest articles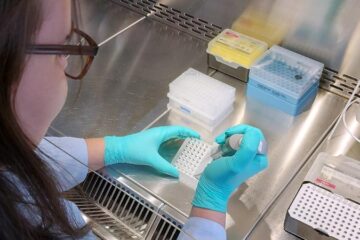 Simplified screening of individual bacterial species in biosamples
A method developed in the TransEvo research training group saves time and costs when analysing complex microbiological samples. In medical research and diagnostics, the microbiome, i.e. the microbial colonisation of…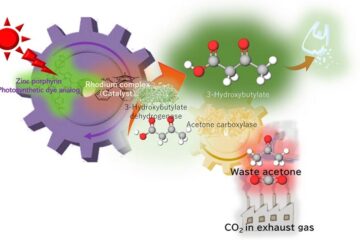 Low concentration CO2
can be reused in biodegradable plastic precursor using artificial photosynthesis. Poly-3-hydroxybutyrate—a biodegradable plastic—is a strong water-resistant polyester often used in packaging materials, made from 3-hydroxybutyrate as a precursor. In previous…
Earthquake prediction with GSI sensor technology
Can nuclear physics improve the prediction of earthquakes? That is the goal of the European research project artEmis, in which the GSI Helmholtzzentrum für Schwerionenforschung is participating together with twelve…