Forest Fires Help Power the Nitrogen Cycle
Led by Patrick Ball, the research team found that a type of bacteria that transforms ammonia into nitrates was found in greater abundance in recently burned sites, despite the fact that the "recent" fire was twelve years prior to the sampling period. In addition to the bacteria, the burned sites had greater rates of nitrification, meaning that nitrogen was being processed more quickly through the ecosystem than without a fire.
The study was reported in the July/August 2010 Journal of Environmental Quality, published by the American Society of Agronomy, the Crop Science Society of America, and the Soil Science Society of America.
Nitrogen is often a limiting nutrient in coniferous forests soils of the western United States, where this study was conducted. The research results reveal a link between fire, charcoal deposition, nitrification, and abundance of nitrifying organisms in coniferous forests of the inland Northwestern US.
Conducted on soils from sites that had been exposed twice or three times to fires in the last 94 years, the research team was able to demonstrate that charcoal can stimulate nitrate production well after the heat pulse and substrate pulse (and increased ammonium) has abated.
Additionally, an analysis of the bacterial community, though gene sequencing, revealed shifts in community structure based both on fire history and soil type. This suggests that these soils are possibly shifting toward supporting microbial groups typically found in more productive soils such as those in adjacent open mountain meadows.
The study was supported by the National Science Foundation.
The full article is available for no charge for 30 days following the date of this summary. View the abstract at https://www.agronomy.org/publications/jeq/abstracts/39/4/1243.
The Journal of Environmental Quality is a peer-reviewed, international journal of environmental quality in natural and agricultural ecosystems published six times a year by the American Society of Agronomy (ASA), Crop Science Society of America (CSSA), and the Soil Science Society of America (SSSA). The Journal of Environmental Quality covers various aspects of anthropogenic impacts on the environment, including terrestrial, atmospheric, and aquatic systems.
The American Society of Agronomy (ASA) www.agronomy.org, is a scientific society helping its 8,000+ members advance the disciplines and practices of agronomy by supporting professional growth and science policy initiatives, and by providing quality, research-based publications and a variety of member services.
Alle Nachrichten aus der Kategorie: Agricultural and Forestry Science
Zurück zur Startseite
Neueste Beiträge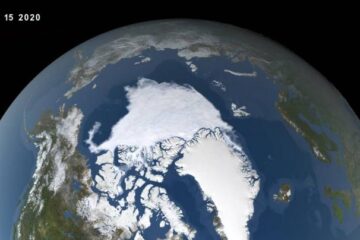 2020 Arctic sea ice minimum at second lowest on record
NASA and the National Snow and Ice Data Center (NSIDC) at the University of Colorado Boulder shows that the 2020 minimum extent, which was likely reached on Sept. 15, measured…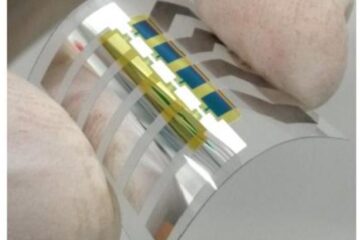 Dresden physicists develop printable organic transistors
Scientists at the Institute of Applied Physics at TU Dresden have come a step closer to the vision of a broad application of flexible, printable electronics. The team around Dr…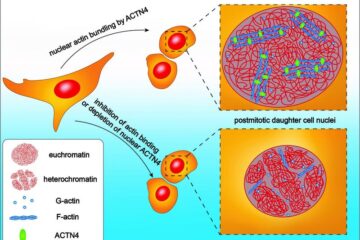 Researchers discover a mechanism that causes cell nuclei to grow
By far the most important process in cell development is how cells divide and then enlarge in order to multiply. A research team headed by Freiburg medical scientist Prof. Dr….