Environmental Impact of Animal Waste
The most common practice in the Carolinas is storing animal waste in anaerobic lagoons. They are primarily used to concentrate and passively treat urine and feces but because of the widespread use of this practice, the environmental impact could be quite severe. Conflicting reports implicate lagoon sites to be responsible for high emission rates of nitrogen gas and volatized ammonia.
A team of ARS-USDA scientistsexamined a series of commercial, anaerobic, swine wastewater lagoons in North and South Carolina for genes involved in the nitrogen cycling process. Nitrification and denitrification are the parts of the process responsible for turning ammonia into nitrogen gas. After analyzing eight lagoons and measuring the abundance of four nitrogen cycling genes, researchers concluded that the denitrifying and nitrifying organisms were not active despite there being a thriving amount. Acidification and eutrophication of the surrounding ecosystem could be the result of prolonged exposure to volatilized ammonia.
Thomas F. Ducey, one of the authors of the study says, "These anaerobic lagoons have relatively consistent levels of nitrogen-cycling genes throughout their water column. While they are similar to natural ecosystems, they are not as high as some wastewater treatment system. Moreover, these gene levels did not translate into the high denitrification enzyme activity that is typical of wastewater treatment systems."
Ducey adds, "The work is part of the ARS Agricultural and Industrial Byproducts National Program, which has the mission to effectively and safely manage and use manure and other agricultural and industrial byproducts in ways that maximize their potential benefits while protecting the environment and human and animal health."
Research is continuing to help agricultural and scientific communities further understand the microbial ecology and nutrient cycling in anaerobic lagoons. The full study can be found in the March/April 2011 issue of the Journal of Environmental Quality.
The full article is available for no charge for 30 days following the date of this summary. View the abstract at www.agronomy.org/publications/jeq/abstracts/40/2/610.
The Journal of Environmental Quality is a peer-reviewed, international journal of environmental quality in natural and agricultural ecosystems published six times a year by the American Society of Agronomy (ASA), Crop Science Society of America (CSSA), and the Soil Science Society of America (SSSA). The Journal of Environmental Quality covers various aspects of anthropogenic impacts on the environment, including terrestrial, atmospheric, and aquatic systems.
The American Society of Agronomy (ASA) www.agronomy.org, is a scientific society helping its 8,000+ members advance the disciplines and practices of agronomy by supporting professional growth and science policy initiatives, and by providing quality, research-based publications and a variety of member services.
Media Contact
Sara Uttech
Newswise Science News
Alle Nachrichten aus der Kategorie: Agricultural and Forestry Science
Zurück zur Startseite
Neueste Beiträge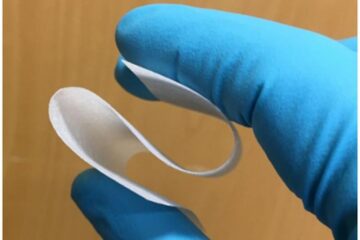 Safe high-tech batteries for electric cars and laptops
New joint project at the University of Bayreuth Lithium-ion batteries are currently the most important category of electrical energy storage device. Their operational safety depends crucially on separators that ensure…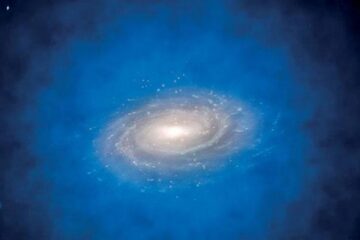 New study suggests supermassive black holes could form from dark matter
A new theoretical study has proposed a novel mechanism for the creation of supermassive black holes from dark matter. The international team find that rather than the conventional formation scenarios…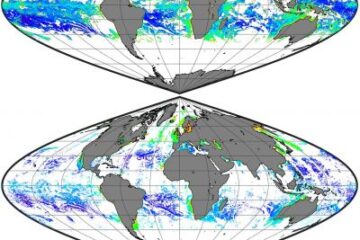 Tool that more efficiently analyzes ocean color data will become part of NASA program
Stevens uses machine learning-driven techniques to develop a long-awaited tool that better reveals the health of Earth's oceans and the impacts of climate change. Researchers at Stevens Institute of Technology…