Chinese-German Centre for collaboration in land use research
A scientific platform for research collaboration brings together researchers from the Leibniz-Centre for Agricultural Landscape Research (ZALF) and the Institute of Geographic Sciences and Natural Resources Research (IGSNRR) of the Chinese Academy of Sciences (CAS). The inaugural meeting of a joint Centre for Impact Assessment (CGCIA) will take place in Müncheberg on 17. March 2010.
Intensive research collaboration and exchange with scientists from the IGSNRR in Beijing have led to a close cooperation in impact assessment and land use research. The Chinese-German Centre for Impact Assessment was founded to provide a permanent scientific platform for scientists engaged in impact assessment studies in the field of land use, climate change and conservation of resources. The inauguration will follow a joint summer school conducted at the ZALF, funded by the Sino-German Center for Research Promotion and the Robert-Bosch Stiftung.
Dr. Katharina Helming, initiator of the Centre: "Impact assessment is an emerging scientific field that involves a range of disciplines. Research on land use changes in the context of sustainable development is essential for policy decision making, natural resource use and regional development planning. The co-directors of the Chinese-German Centre for Impact Assessment in Beijing and Müncheberg intend to jointly establish a long term cooperation mechanism."
The joint Centre for Impact Assessment will look at interactions between ecosystem change, land use patterns and human well-being. Issues include evaluation methods for interrelations and trade-offs between land use and ecosystem services. The Centre will promote new techniques to enhance the institutional capacity building for sustainable management of land resources and ecosystems. Another central objective is the development of joint training modules on impact assessment for master and PhD students.
Hannes König, a PhD student at the ZALF: "Due to huge problems with erosion, China has implemented the largest soil conservation program worldwide. In cooperation with our Chinese research partners we now have the opportunity to analyse the impacts of this program in the light of sustainable development. The collaboration will improve the understanding on the functions of land use and the consequences of land use activities."
The Leibniz-Centre for Agricultural Landscape Research (ZALF) is a national research facility with more than 300 employees dedicated to the integrated analysis of agricultural landscape systems for sustainable management of land and water, conservation of natural and cultural resources, and sustainable development of rural areas. Research activities are focused on the development of methods and tools that can be used to anticipate policy impacts on land use changes, to assess the impact of such changes on environmental, social and economic sustainability indicators and to support decision making on land use management and policy. ZALF is member of the Leibniz Association since 1997.
For further information please contact Dr. Katharina Helming, khelming@zalf.de
Media Contact
Dr. Katharina Helming
idw
All news from this category: Agricultural and Forestry Science
Back to the Homepage
Latest posts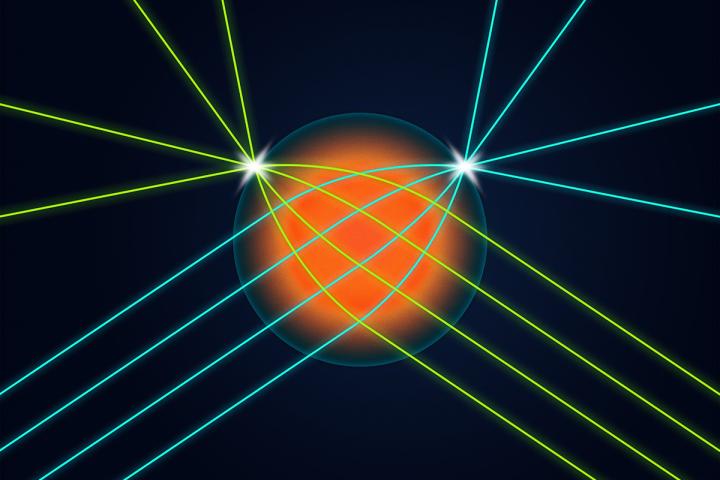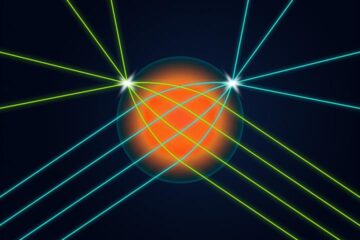 Researchers confront optics and data-transfer challenges with 3D-printed lens
Researchers have developed new 3D-printed microlenses with adjustable refractive indices – a property that gives them highly specialized light-focusing abilities. This advancement is poised to improve imaging, computing and communications…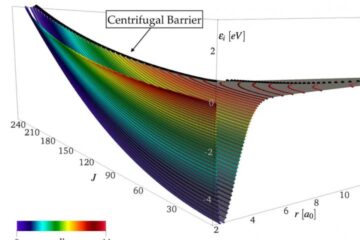 Research leads to better modeling of hypersonic flow
Hypersonic flight is conventionally referred to as the ability to fly at speeds significantly faster than the speed of sound and presents an extraordinary set of technical challenges. As an…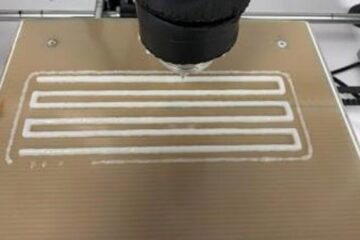 Researchers create ingredients to produce food by 3D printing
Food engineers in Brazil and France developed gels based on modified starch for use as "ink" to make foods and novel materials by additive manufacturing. It is already possible to…