Bovine colostrum and fermented cabbage can help restrict infections
Rokka studied the effects of bovine colostrum, of specific antibodies produced in the bovine colostrum by vaccinating cows, and of lactobacilli on infections in the gastrointestinal tract. The infections studied were gastritis, dental caries and the E. coli infection in calves. Helicobacter pylori, which causes gastritis and gastric ulcer, is also often the cause of stomach cancer.
Vaccinating cows with specific pathogens can create antibodies in their blood which are then transferred to the cow's milk as well. Concentrations are particularly high in colostrum, which is produced by the cow immediately after parturition.
COLOSTRUM SHOWN TO TACKLE HELICOBACTERIA AND DENTAL CARIES
In tests, an immune colostrum preparation could prevent helicobacter infection in mice. The preparation could not cure an existing infection but, combined with an antibiotic, it reduced inflammation and the number of helicobacteria in the gastrointestinal tract more efficiently than an antibiotic alone. Colostrum also promoted the elimination of colibacteria in the bloodstream of calves.
The research also investigated how lactobacilli operate in gastrointestinal infections. It was found that lactobacilli combined with an immune milk preparation effectively prevented Streptococcus mutans, the root cause of dental caries, from adhering to tooth surface, and Helicobacter pylori from adhering to the human gastric cells. Both were found to also relieve inflammation.
The study also revealed that in milk fermented with lactobacilli LGG, antibodies for caries remained functional for a long time.
Doctoral thesis by Susanna Rokka, MSc in Biochemistry: "Bovine colostral antibodies and selected lactobacilli as means to control gastrointestinal infection" will be examined on September 26th 2008 at the University of Turku in Finland. The opponent will be Professor Harsharn Gill from Australia and the custos will be Professor Heikki Kallio from Finland.
Alle Nachrichten aus der Kategorie: Agricultural and Forestry Science
Zurück zur Startseite
Neueste Beiträge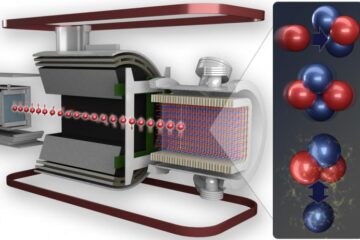 Scientists achieve higher precision weak force measurement between protons, neutrons
Through a one-of-a-kind experiment at the Department of Energy's Oak Ridge National Laboratory, nuclear physicists have precisely measured the weak interaction between protons and neutrons. The result quantifies the weak…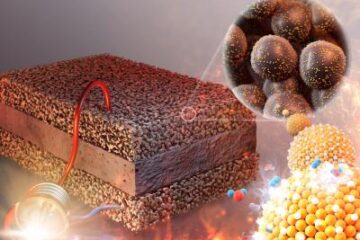 High-performance single-atom catalysts for high-temperature fuel cells
Individual Pt atoms participate in catalytic reaction to faciitate the electrode process by up to 10 times. Single-atom Pt catalysts are stable at 700 degrees Celsius and expected to stimulate…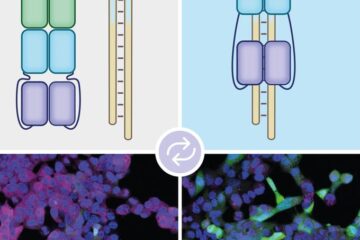 New method allows precise gene control by light
A novel optical switch makes it possible to precisely control the lifespan of genetic "copies". These are used by the cell as building instructions for the production of proteins. The…